Rolf Guldsmed was established in 1976 when Rolf opened his first workshop / store. In 1991, Rolf moved into the present location, Celsius House. During this time, Rolf built the business as one of the city's best goldsmiths with a focus on service and quality.
Jason started working with Rolf in 2010. The direction of the business was changed to more in-house design. Within one year more than 50% of the jewelry in the store was in-house design and production.
In 2013, Jason became a partner in the business. Lena started work the same year and became a partner in 2014. At this point, almost 75% of the jewelry was in-house design and production.
Jenny began working at Rolf Guldsmed in 2015 and became a partner in 2017.
Rolf retired in the summer of 2016 after more that 50 years in the business.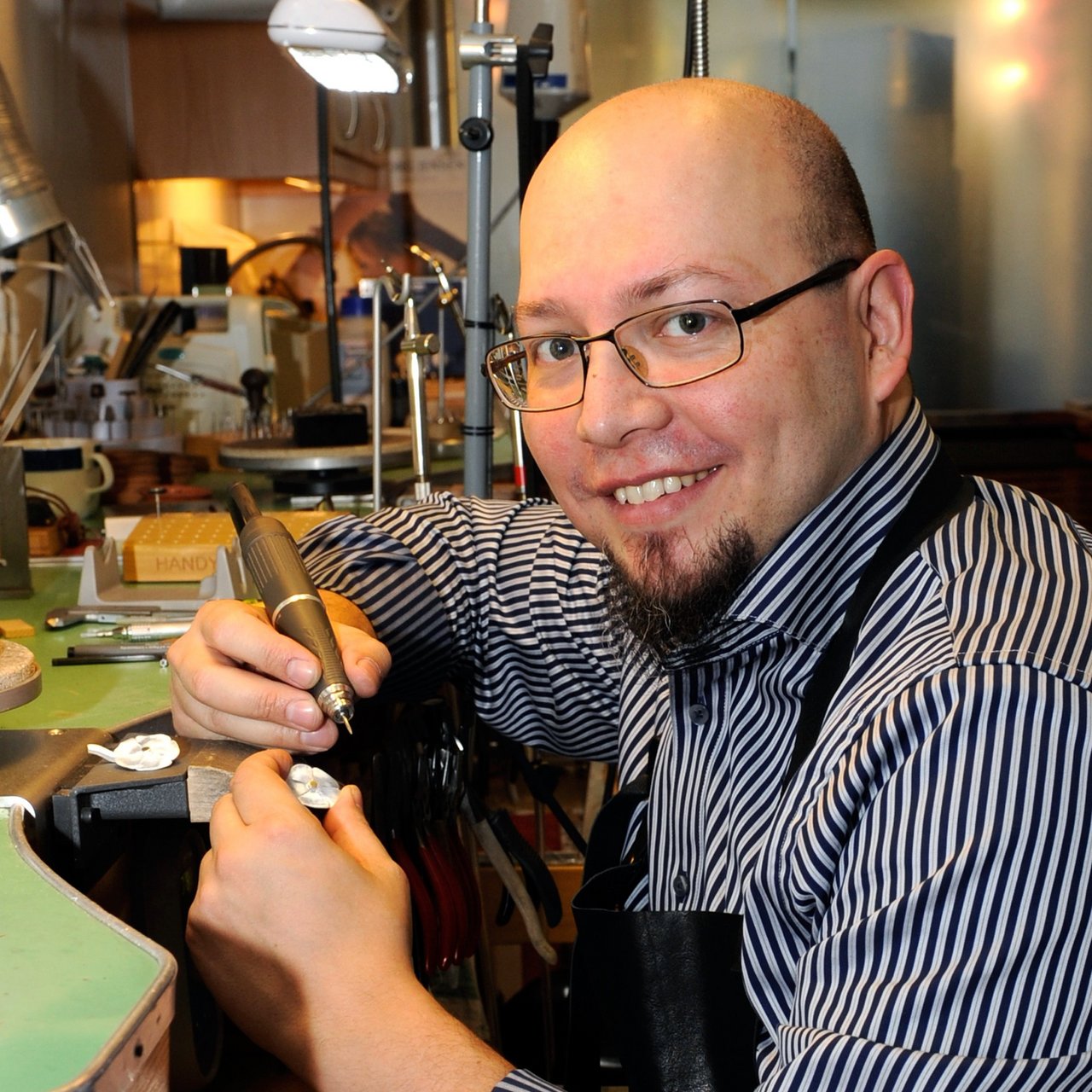 At age 16, Jason began a jewelry design and production course. This was followed by several years working as a repair goldsmith in the USA. In 2001, Jason began an apprenticeship in Uppsala and recieved his Journeyman's Letter in 2005. In 2010, after a few years working in Stockholm, Jason began working with Rolf.
Jason is motivated by the creative and technical challenges that goldsmithing entails.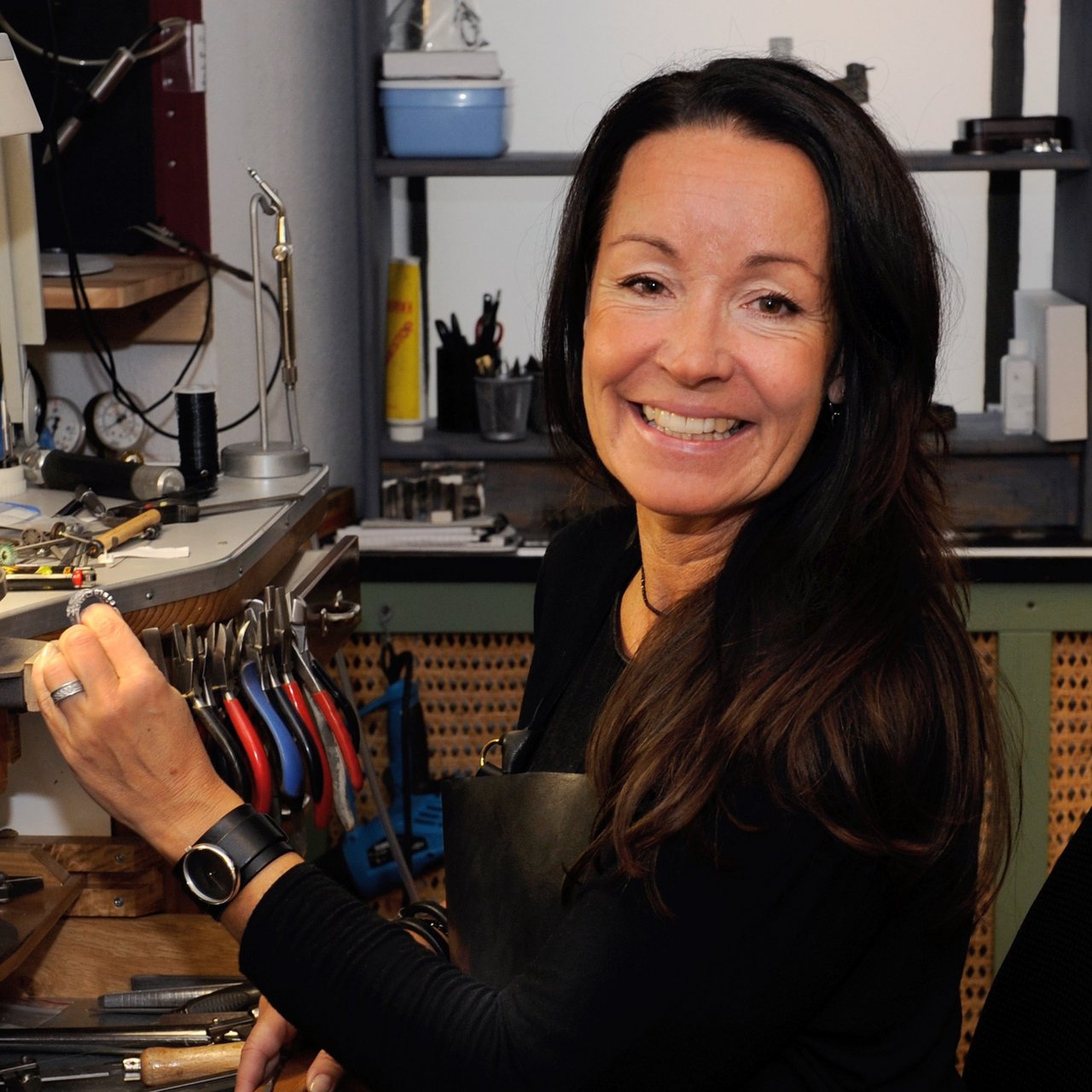 Lena Urtel began her apprenticeship in 2002. She recieved her Journeyman's Letter in 2007. Her straightforward design and eye for detail adds that little bit extra.
Lena always keeps the customer in focus. She often finds beautiful and exciting possibilities for rebuilding obsolete jewelry.
Her inspiration comes from nature, primarily the ocean as she loves to sail.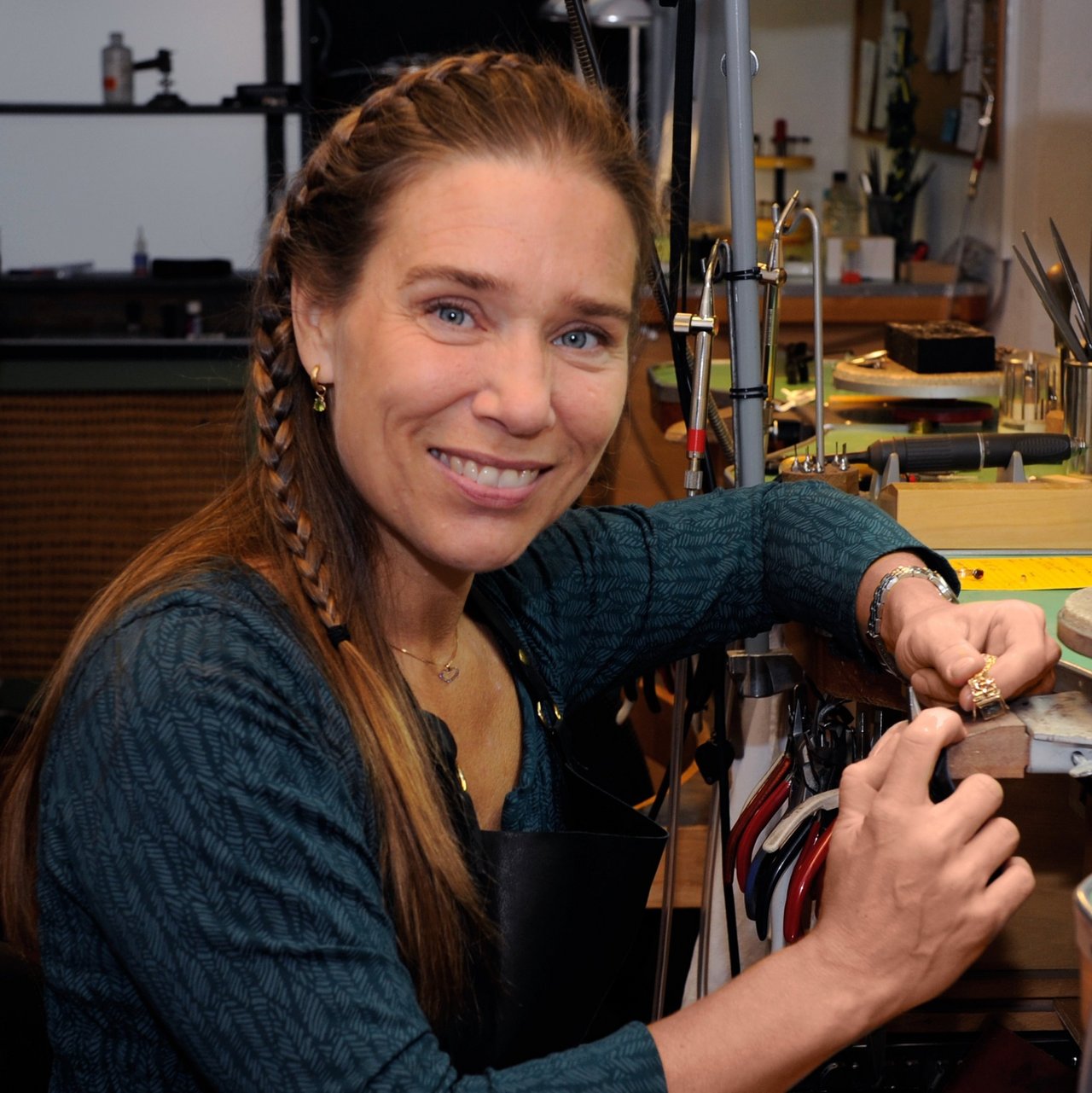 Jenny Davidsson has worked both as a teacher and a professional dancer before finding her place behind a goldsmithing bench. She recieved her Journeyman's Letter in 2008 and in 2015 she became the first Master Goldsmith in Sweden in 18 years.
For Jenny, goldsmithing is about craftmanship, quality and beauty. She loves precious stones with beautiful colors and distinctive shapes, and enjoys finding exciting technical solutions in her jewelry design.