18K gold ring
Price, 18K, from: SEK 19,600
Price, silver, from: SEK 2,950
Also available in white gold and silver. Gemstones can be added.
View the smaller version of Paradise.
Click on the images to enlarge them.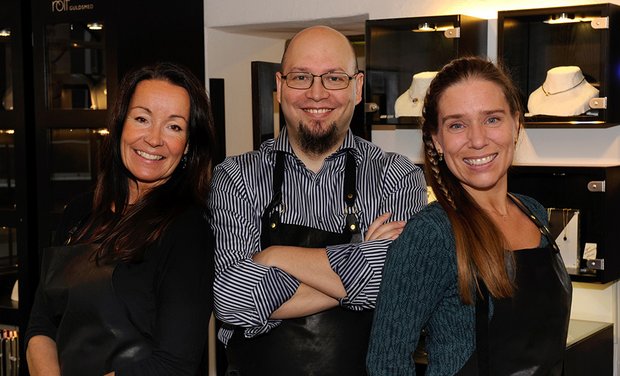 We are three goldsmiths who have a shop and studio in central Uppsala, located in the historic Celsius House. We design and manufacture unique jewelry and perform repairs and modifications. In the store you can see a large selection of handmade jewelry and wedding rings.
If you have your own idea, we can create it. There is always a goldsmith available.
Read more about our goldsmiths ››