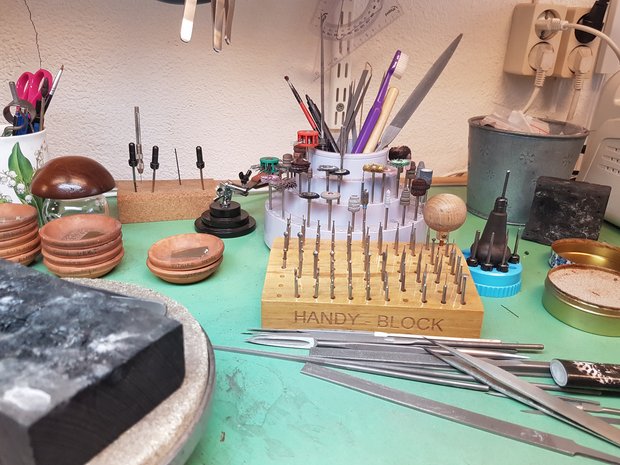 We repair and make modifications to your jewelry in our workshop
It's not just new production that takes place in our workshop. Sometimes jewelry needs to be polished, resized or repaired. For example, regular inspection of set stones can increase the life of the jewelry.
We also carry out remakes of jewelery to suit you.