Solid silver pendant

The Hollowman variation is available as a pendant and earrings.
Prices:
Solidman pendant: SEK 1,660
Hollowman pendant: SEK 1,200
Click on the images to enlarge them.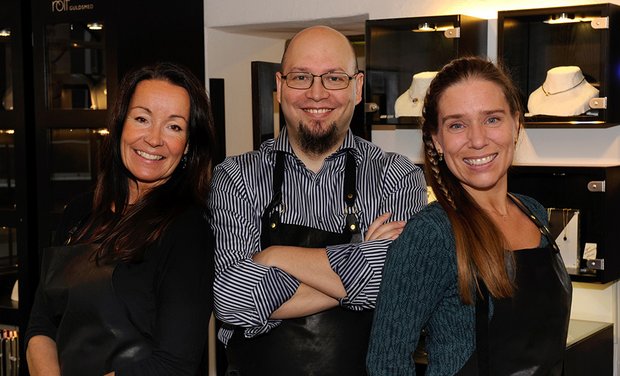 We are three goldsmiths who have a shop and studio in central Uppsala, located in the historic Celsius House. We design and manufacture unique jewelry and perform repairs and modifications. In the store you can see a large selection of handmade jewelry and wedding rings.
If you have your own idea, we can create it. There is always a goldsmith available.
Read more about our goldsmiths ››